Overview
Overpronation is the most common abnormality found in the foot, and for this reason, is the most studied. The term that most people attribute to overpronation is ?flat feet.? Pronation is the rolling in of the foot and the collapse of the arch. Every person pronates to some extent and this is a necessary moment in the normal walking cycle as it allows the forefoot to make complete contact with the ground. A foot that overpronates acts like a loose bag of bones during the walking cycle. This makes this type of foot very flexible but inefficient. The foot has to work much harder to propel the body, fatiguing easily and placing mechanical stresses on the lower body. We like to use the analogy of digging a hole in the dirt. Overpronating feet are like using a broom to dig the hole. It won?t break down quickly, but you will be digging for a very long time, or until eventually wear and tear will take effect. Wouldn?t you rather have a shovel to work with. This is in essence what an orthotic can do for your feet. This is why orthotics have become an evidence based treatment for so many foot ailments, as they can effectively manage overpronation.Overpronation is when a person pronates too much and for too long. This places excess stress on the tendons and ligaments in the foot and ankle.
Causes
Flat feet don't automatically mean you have a problem. The problem can be divided into a flexible flat foot or rigid flat foot. The rigid flat foot is one that does not change shape when the foot becomes weight bearing. i.e. it does not go through the excessive motion of pronation. Generally speaking this foot does not provide too many problems. The flexible flat foot is the type that when it becomes weight bearing the foot and ankle tends to roll in (pronates) too far. This type of person will often say I have great arches but when I stand up much of this arch disappears as the foot excessively pronates When the foot is excessively pronating and causing problems like sore ankles, feet or knees when standing or exercising then arch support is extremely important to restore the foot structure.
Symptoms
If ignored, overpronation can lead to complications such as hammer toes, corns and calluses, shin splints, hallux rigidus and many more foot and lower leg problems. Hammer toes appear when the toes are placed under too much pressure and the ligaments and muscles in the toes begin to reduce in size, leading to the curvature of the toes and making them look like little hammers. Overpronators can develop hammertoes if they don?t wear an appropriate pair of shoes. Corns and calluses also appear as a result of overpronation. They form in response to excess pressure, and overpronators may find that they have excessive hard skin on the balls of the feet and inside edge of the big toe. It is the body?s way of protecting against excessive forces and friction. They can be painful.
Diagnosis
People who overpronate have flat feet or collapsed arches. You can tell whether you overpronate by wetting your feet and standing on a dry, flat surface. If your footprint looks complete, you probably overpronate. Another way to determine whether you have this condition is to simply look at your feet when you stand. If there is no arch on the innermost part of your sole, and it touches the floor, you likely overpronate. The only way to truly know for sure, however, is to be properly diagnosed by a foot and ankle specialist.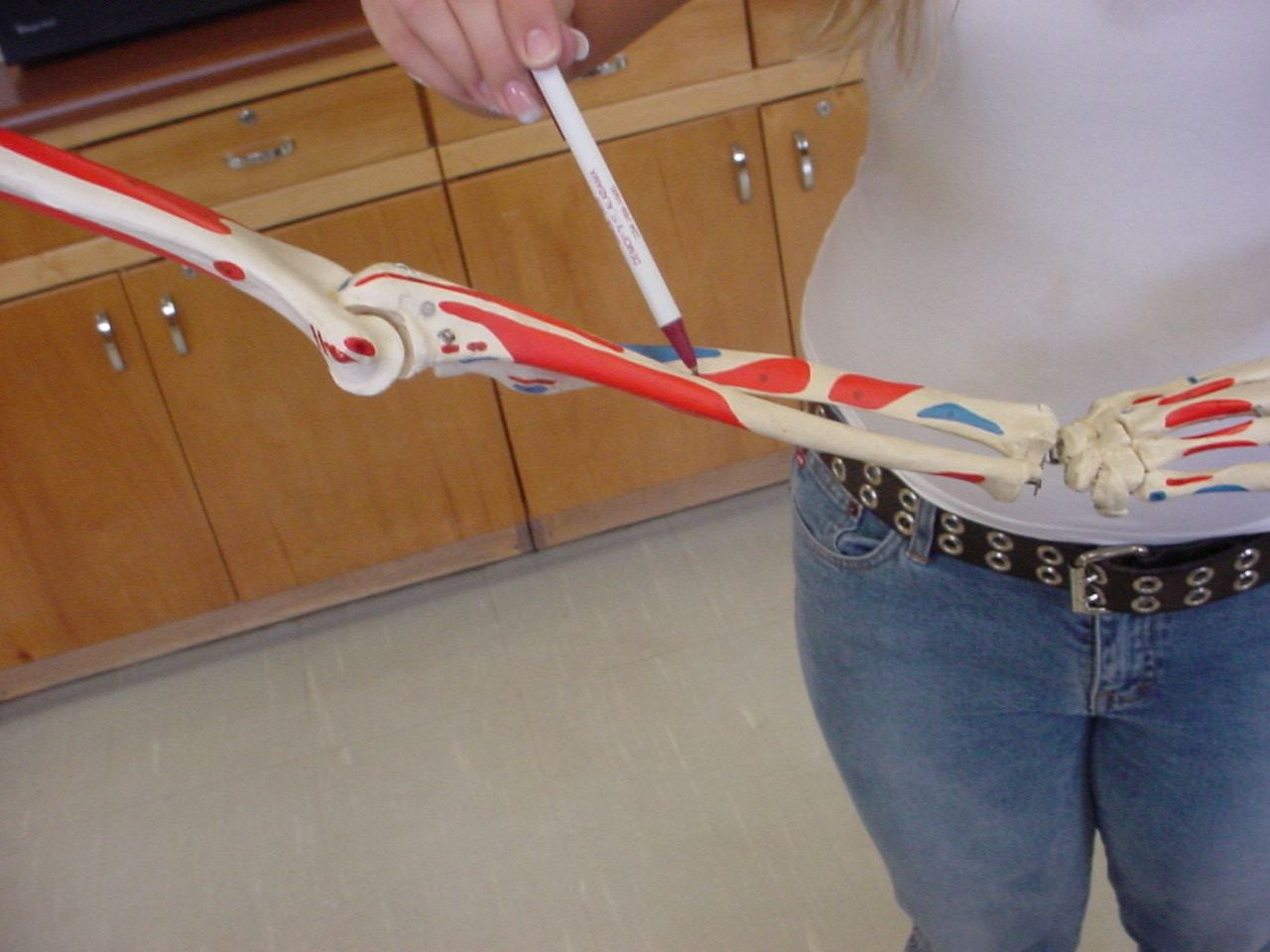 Non Surgical Treatment
There are exercises that you can do to help deal with the effects and treat the cause. Obviously you can opt for an insert into your shoe either by way of your sports shop or go see a podiatrist. Like anything in your body that is not working correctly; you will have to manage your condition. Don't put off dealing with the problem as it will manifest associated issues along the alignment and as far up as your neck. If it's mild pronantion, I suggest running barefoot. If you can't do this then don't wear shoes at all at home or in the office as much as possible. Give your calf muscles a huge stretch everyday as these with the ligaments from the foot up to the muscle get tight and are linked to your pain. Loosen your calf muscles as much as possible. Great exercise is to sit barefoot with a marble on the floor in front of you. Grab the marble with your toes and try to hold it tight in the middle of the base of your foot. Ping pong balls and even golf balls work. Do this each night and combined with calf stretches you'll start to correct the muscle alignment gradually in the foot. Put more attention into massaging your feet, standing with a good posture, stretching your feet, ankles and calf muscles. Lastly, if you are fat this will not help at all. You must lose weight swimming, cycling and eradicating sugar and fat from your diet. The added strain on the foot by being a fat body compounds the problems and inhibits corrective results that you are after.
Prevention
With every step we take, we place at least half of our body weight on each foot (as we walk faster, or run, we can exert more than twice our body weight on each foot). As this amount of weight is applied to each foot there is a significant shock passed on to our body. Custom-made orthotics will absorb some of this shock, helping to protect our feet, ankles, knees, hips, and lower back.